Fractional Mesotherapy is a new treatment, which combines micro needling therapy with the contemporary Mesotherapy practice. Since the 1990's, micro needle therapy has long been used by practitioners in the form of Collagen Induction Therapy (CIT), to fade scars and generally as an anti-ageing treatment. Recently smaller size micro needles have been recognised for their capacity to dramatically increase the bioavailability of topical treatments and further enhance their transcutaneous absorption.
The first key benefit from Fractional Mesotherapy is the induction of collagen by controlled wounding. Collagen induction builds layers of the supporting intracellular matrix, promoting healthy, resilient skin that looks younger. The second key benefit from Fractional Mesotherapy is increasing transdermal penetration of actives, facilitating higher product concentrations in the dermis. This has the potential to make topical treatments more effective. Studies suggest that using a skin needling system can increase the effectiveness of topical treatments by several hundred percent.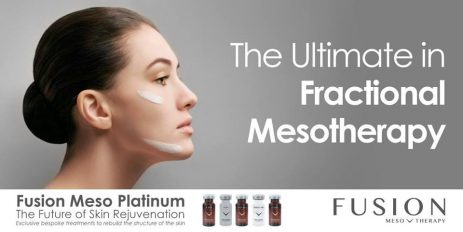 WHAT IS MESOTHERAPY
Mesotherapy was discovered by the late Dr. Michael Pistor more than 60 years ago in France. According to Dr. Pistor, by definition, Mesotherapy is what he termed "surgical medicine" because it is the practice of placing medications by injection directly into the skin at the site of pathology or condition being treated. The term "Mesotherapy" derives its name from two words: meso and therapy. Meso refers to the embryonic tissue (mesoderm) which gives rise to the connective tissues of the body. Thus, the area of the dermis (skin) where the injections are placed is the mesoderm or middle layer of the skin. Mesotherapists describe their specialty as treating the 'middle tissues' since meso also refers to the middle. The word therapy refers to the type of treatment, with Mesotherapy; the therapy is in the injections.
---
HOW DOES MESOTHERAPY WORK
Mesotherapy is a treatment that introduces microscopic quantities of products into the skin to treat a variety of conditions. Homeopathic medications, traditional pharmaceuticals, growth factors, biomimetic peptides, vitamins, minerals and amino acids are a selection of products that are commonly used. All medications are selected for the specific condition being treated.
Modern science has been able to explain the underlying physiology of Mesotherapy. Quite simply, Mesotherapy effectively utilises the dermal circulation. Dermal circulation is known as redundant circulation. With this type of circulation the vessels of the dermis (skin) can be thought of as a complex maze that is difficult to navigate. Once medication is injected into the dermis, it will affect the target tissue. However, due to redundancy in circulation, once the injected medications get into circulation, they will stay for several hours and sometimes as long as a week. Additionally, there are many little pores in the blood vessels of the skin which permit solutions to diffuse in and out.
---
MODERN MESOTHERAPY
As Mesotherapy increases in demand and popularity many clinics have seen the benefits of Mesotherapy and its stability within their clinic. Not only is Mesotherapy a popular stand-alone treatment, it plays a beneficial role in its ability to be combined with a variety of other procedures or as part of a client treatment plan.
The Fractional Mesotherapy technique is an advanced treatment, one which Renaissance are expertly trained in. Our partners Fusion Meso are highly experienced in Fractional Mesotherapy and Collagen Induction Therapy (CIT). Fractional Mesotherapy is still a relatively new.. Our partners Fusion Meso are certainly pioneers of this new style of treatment, exceeding client expectations with their unique method of treating each client as an individual, blending bespoke cocktails, masks, serums and creams. By personalising each clients treatment and focusing directly on their individual requirements and concerns the results are at a level that has never been seen before.
Mesotherapy is a popular option for clients seeking an alternative treatment to dermal fillers or wrinkle relaxing injections. Mesotherapy can also be incorporated into current treatment plans for clients who are receiving these treatments and would like further rejuvenation in other areas of their face, neck and décolleté.