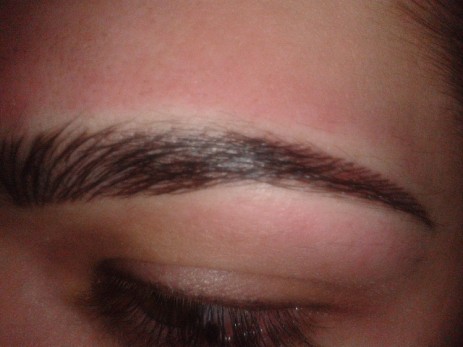 Recent Semi Permanent Eye Brows by Tricia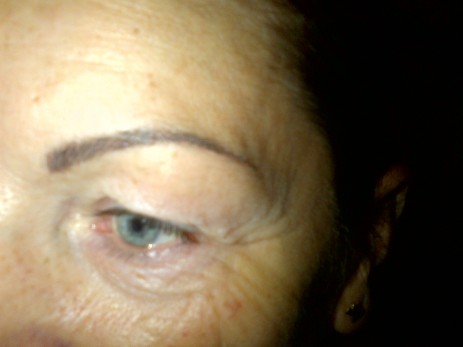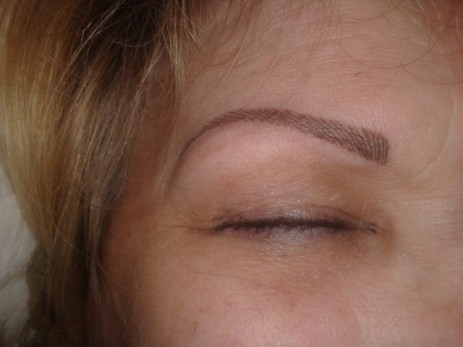 Semi Permanent Make Up is an advanced form of cosmetic tattooing, involving microscopic particles of plant based pigment which are implanted into the surface layer of the skin – creating subtle enhancements or replacing features lost through aging, illness, accidents or nature.  The pigment doesn't travel as deep into the skin as a tatoo would but you can still expect to get between 2-5 years from the treatment.
The treatment is great for producing natural looking eyebrows, defining eyes and lining and filling the lips.  It's sweat proof, water proof and tear proof!  We can re-create brows that have been lost from years of over-plucking, or alter the shape of the brow to give a more youthful appearance.  As we age our lips tend to thin and with Semi Permanent Make Up we can re-define and create a fuller look that can also be filled to give a blush effect.  We can also use an 'eyeliner' look, for both top and bottom lids, to open the eyes and give subtle definition.
At Renaissance we use a technique that will give you an enhancement to your natural look and so suits all ages.
The pigment is placed at a depth of 0.5mm and is visible through the upper layers of the skin.  Disposable needs are used and topical anaesthetic reduces any discomfort considerably.   The colour appears a little darker when it's first done but lightens after a few days and a re-touch appointment is carried out approximately a month after the initial treatment to perfect the result.  You can expect to get upto 2 years from the treatment before a re-application is needed.
Tricia, our Semi Permanent Expert has had over 10 years experience and carries out over 15 treatments a month.  A patch test and thorough consultation are carried out – free of charge – if you're thinking of going ahead and have any question at all.  Prices start from £250 per area.