Global Wellness Day is on June 13th this year and is an annual celebration dedicated to living well. It's a day to ask, "How can I live a healthier and better life?" and take the steps to make that a reality every day.
Inspired by the Global Wellness Day 7 step manifesto, we decided to take a closer look at how wellness shows in your skin because when you're living well, it shows in a glowing complexion.
1. Hydration
We all know we should drink more water, but dehydration is one of the first things that shows in the face. When the skin is plumped out with hydration, lines and wrinkles are less noticeable. Applying hydrating formulas that contain the likes of Hyaluronic Acid to the face can help but keep your body hydrated from the inside and you really will see the difference in your complexion's clarity.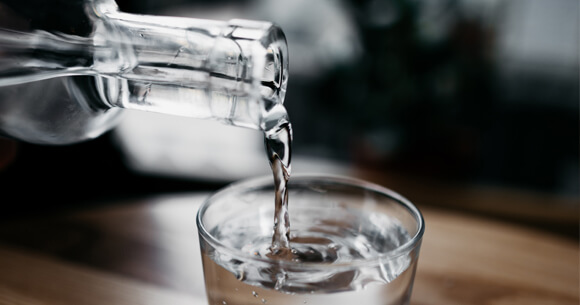 TIP: Keep topped up throughout the day and sip on water even when you're not thirsty (thirst is actually the first sign of dehydration). Try a selection of herbal teas to up your water intake if you find water boring.
ELEMIS Recommends:
Clinically proven to improve the feeling of skin firmness and elasticity in 28 days*, ULTRA-SMART Pro-Collagen Complex•12 Serum is formulated with a cocktail of 12 specialised algae to target multiple signs of ageing. Glaze on to skin before your moisturiser, morning and night, for firmer-looking skin that feels deeply hydrated.
2. Sleep
Sleep is your skin's best friend, as this is when your skin cells detoxify, repair and regenerate. Despite constantly being reminded that 8 hours is the ideal, quality is actually more important than quantity, as the deep sleep cycles are when the body works on restorative processes. So stop stressing about sleep, get a good night's sleep by your own standards and you'll see a well rested face in the mirror come morning.
TIP: Figure out how many hours' sleep you personally require to feel at your best and then try to stick to the same time for going to bed and waking up every day so as not to confuse your inner body clock.
ELEMIS Recommends:
Working in sync with your skin, Peptide4 Plumping Pillow Facial with Star Arvensis OilTM and wild harvested Indian Night Jasmine gets to work overnight to help prevent water loss and leave skin looking plumped with moisture upon waking.
3. Nutrition
Clean eating has taken over our lives in the past few years but making decisions about what to eat shouldn't be complicated. Enjoy a rainbow of vegetables every day and organic meat when you can afford it and your complexion will thank you. Invite friends to a simple but delicious home-cooked meal every few months with everyone chipping in a different dish to share cooking inspiration.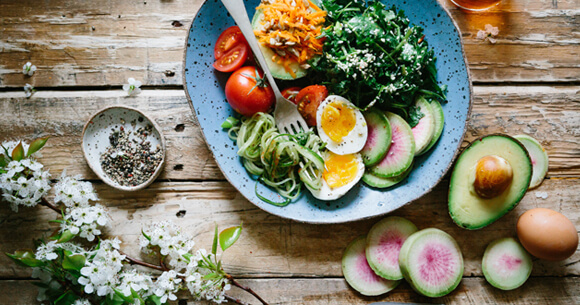 TIP: Eating seasonally means that the fruit and vegetables you choose probably haven't clocked up air miles and will taste more flavourful. Nothing beats the first taste of a new season's crop whether it's rhubarb, asparagus or Jersey potatoes.
ELEMIS Recommends:
Feed your skin from the outside in with Superfood Facial Oil, a highly concentrated blend of 9 superfoods including antioxidant and omega-rich Broccoli, Flax seed and Daikon Radish. Easily absorbed into the skin, this oil will leave your skin balanced and hydrated without a greasy feel.
4. Empathy
Doing good does you good. By helping others, we can improve our sense of self-esteem and self-worth, whilst helping the recipient to feel better, and ultimately making our world a better place to live in. Even the simplest things like smiling at a passer-by, holding a door open for a stranger, or giving up your seat for someone on your commute are good deeds that can make a huge difference to how ourselves and others feel. Being kind and being happy are intrinsically linked, bring happiness to both yourself and the recipient of your good deed. Make a list of good deeds you'd like to do for others. Each day tick off one good deed and you'll soon realise how easy it is to change your life and someone else's, and how uplifted this can make you feel.
5. Relaxation
Making time for relaxation is vital – if we don't make time, it won't happen. If you enjoy yoga classes or meditation that's great but try to take time to do nothing in particular and enjoy having no end goal. Or simply do something you do every day but without rushing. Relax every facial muscle and loosen the jaw – no more frown lines or creases.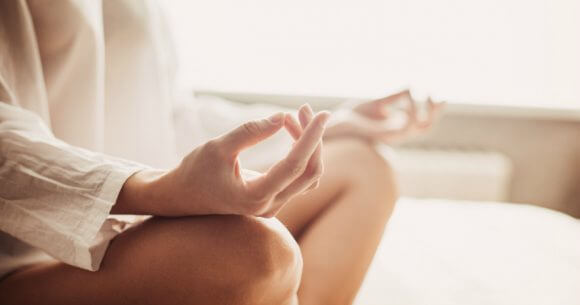 TIP: Co-Founder and Creator of ELEMIS Therapies, Noella Gabriel, believes that baths are thoroughly underrated and we should all enjoy the therapeutic sensation of submerging our bodies in warm water more often. Pour in some Skin Nourishing Milk Bath, lie back and relax.
ELEMIS Recommends:
TIP: ELEMIS President and Co-Founder, Noella Gabriel, believes that baths are thoroughly underrated and we should all enjoy the therapeutic sensation of submerging our bodies in warm water more often. Pour in some Skin Nourishing Milk Bath, lie back and relax.
Rich in Vitamins, Amino Acids and Minerals, Skin Nourishing Milk Bath with Camellia Oil and Oat Extract leaves dry skin feeling silky-soft and moisturised.
6. Exercise
Exercise can be as simple as walking for half an hour at lunchtime, or getting off the bus a couple of stops before your destination to complete your journey on foot. Take a different route than usual, breathe deep, and enjoy new sights. If you like challenging yourself, the trend for wild swimming is a great way to reconnect with nature. You'll be fresh-faced and rosy-cheeked in no time.
TIP: After exercise, use your ELEMIS body brush before showering to stimulate the lymph system and support detoxification. Cellutox Active Body Oil smells wonderfully uplifting and is perfect as part of an anti-cellulite and body cleansing programme – massage into skin after showering, particularly around the thighs.
ELEMIS Recommends:
A powerful synergy of Sea Buckthorn and Sea Fennel extracts, with Lemon and Juniper essential oils, Cellutox Active Body Oil is easily absorbed onto areas of cellulite, leaving skin feeling soft and smooth.
7. Breathing
We could have easily grouped breathing with relaxation but we think it's more important than that. We use the phrase "as natural as breathing" but how many times throughout the day do you find yourself holding your breath or not expanding your lungs fully to take in oxygen? Your skin cells need oxygen to function optimally so take a deep breath and oxygenate those cells.
TIP: Breathing is key to all the body's processes and systems working efficiently. Apply your favourite LIFE ELIXIRS aromatic to your palms and cup over your nose. Inhale deeply for the count of 7, exhale for 11 seconds. Repeat 5 times and notice the difference in how you feel.
ELEMIS Recommends:

With a scientific blend of 15 pure essential oils, including balancing Rosewood, Clary Sage and Lavandin, LIFE ELIXIRS Calm Perfume Oil helps to relax and settle the mind.
www.elemis.com